From smartphones to smart TVs and smart watches, everything has become smart and intelligent and we all living in this smart age surely can vouch on "how smart devices has improved our lives smartly".
The demand for the intelligent and smart products is increasing and so is the demand for intelligent/ smart institutions. But are these intelligently smart institutions efficient? Does it influence the development of students? Or is it just another trick to score better than traditional institutes?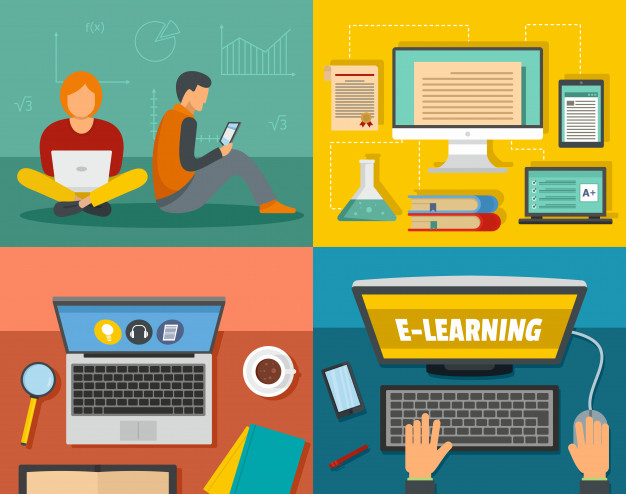 Here in this blog, we are trying to answer all queries which may come to your mind?
What do people mean by saying "Intelligent Institutions"?
It means technology-based teaching and learning processes.
The education is imparted through various digital mediums such as smart classes, photos, audios, slides, etc.  It just makes the learning more fun and gives it an audio-visual form. Unlike traditional schools, the curriculum and guidelines are not rigid rather teacher uses variety of multimedia tools to improve the learning and make it more fun.
Today most of the institutions are using advanced technology for education delivery. Not only smart institutes provide education digitally but they also takes the entire academic process online for the seamless and smooth operation of the institution. From admission to passing out certificate, from distribution of curriculum to making exam announcement, from marking attendance to leave information, from class assignments to projects and their progress tracking, everything is handled digitally in a smart institution. Implementation of Smart Education ERP helps an institution become intelligent and smart.
How are intelligent institutes different from traditional ones?
It a proven fact that two individuals can't be identical. So, how can we expect miraculous results by treating each student in a similar fashion? Every mind has different capacity and caliber, intelligent institutions work on these students differently and thus produce better results than traditional ones.
Another key objective of the intelligent education system is to promote students' participation. In doing so, students overcome their fears as they learn to express their opinions that prepare them for the brutal outside world.
Intelligent institutes aim to align education and learning to the era of information and communication technology.
How a good education ERP makes your education smart and intelligent?
Academic management system automates many of the institutional processes and allows you to focus on your core competency that is teaching and sharing knowledge.
Education becomes more fun and learning becomes easy.
It makes the process of evaluation less time taking and more accurate as evaluation of performance lets you better yourself next time.
Teachers get various other options to teach rather than earlier traditional methods of teaching.
If you have more queries to add to the list, please share them in comments, and we will be glad to answer them.